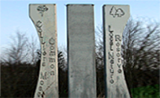 Colliers Moss, Bold in St. Helens
Created on the spoil and waste heaps of Bold Colliery & Power Station
Colliers Moss, Bold, St. Helens
Created on Bold Colliery & Power Station's spoil heaps
Colliers Moss at Bold
Created on Bold Colliery and Power Station's spoil heaps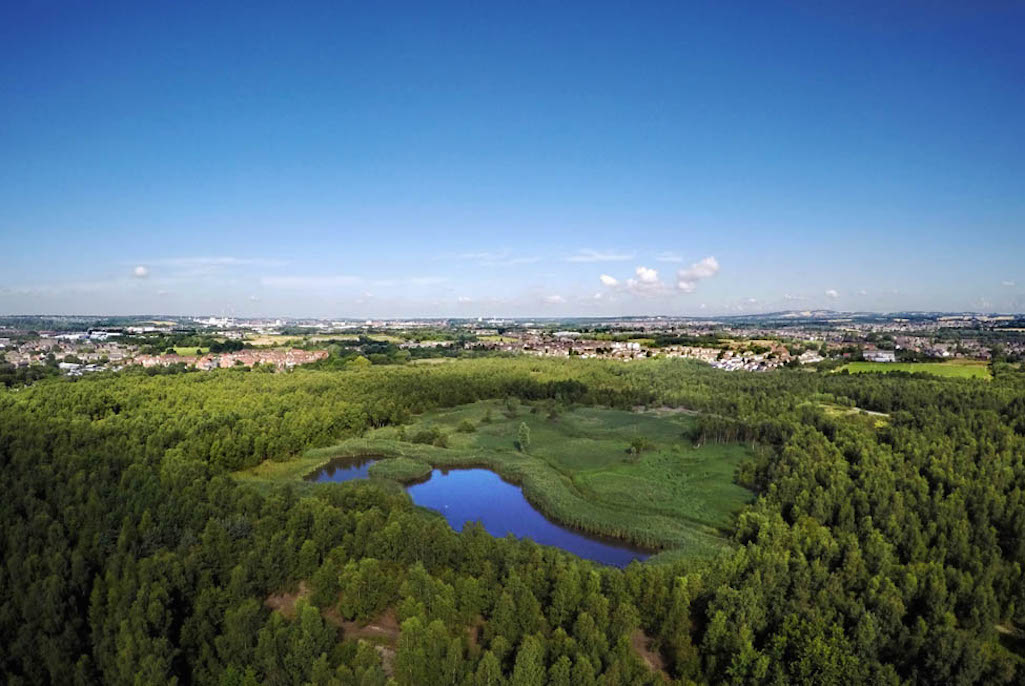 Colliers Moss in St Helens features 130 hectares of developing and developed habitats on the spoil and waste heaps of Bold Colliery and Bold Power Station. Formerly known as Bold Moss, the site has a fascinating history, having for thousands of years been a raised bog that grew sphagnum moss, as well as heather and cotton grass.

Dead, compacted mossland forms peat and an industry was created in which turf cutters dug long trenches to remove the peat. The extracted turf blocks were then built into an array of thousands of pyramids – each measuring between 3 and 12 feet tall – in order for them to dry out. This was required as sphagnum mosses behave like sponges, holding an enormous amount of water.

In between the trench rows were tramlines that allowed ponies to pull slatted trams of peat turf to nearby sheds where 'pressing' took place. Once this process had been completed, the peat was sold as firelighters or animal bedding litter. This industry largely ended around WW1 and for forty years the site was a fertile natural habitat for wildlife.



Everything changed in 1955 after the National Coal Board (NCB) completed a £5.5 million investment in Bold Colliery. The nearby mine was now one of the most modern pits in Lancashire and its 1800 workers were generating 700,000 tons of coal per year. The process of extracting coal also produced waste known as spoil, which was often dirt, rock, shale or coal slack. The spoil has to go somewhere and in 1955 the NCB decided to take it across the Liverpool to Manchester railway line and offload it onto Bold Moss.

So over the next twenty-three years about nine million tons of the stuff was dumped onto mossland causing enormous environmental damage. As well as spoil, sludge from the colliery's coal washery was pumped across on to the Moss, and in later years ash from Bold Power Station ended up there too.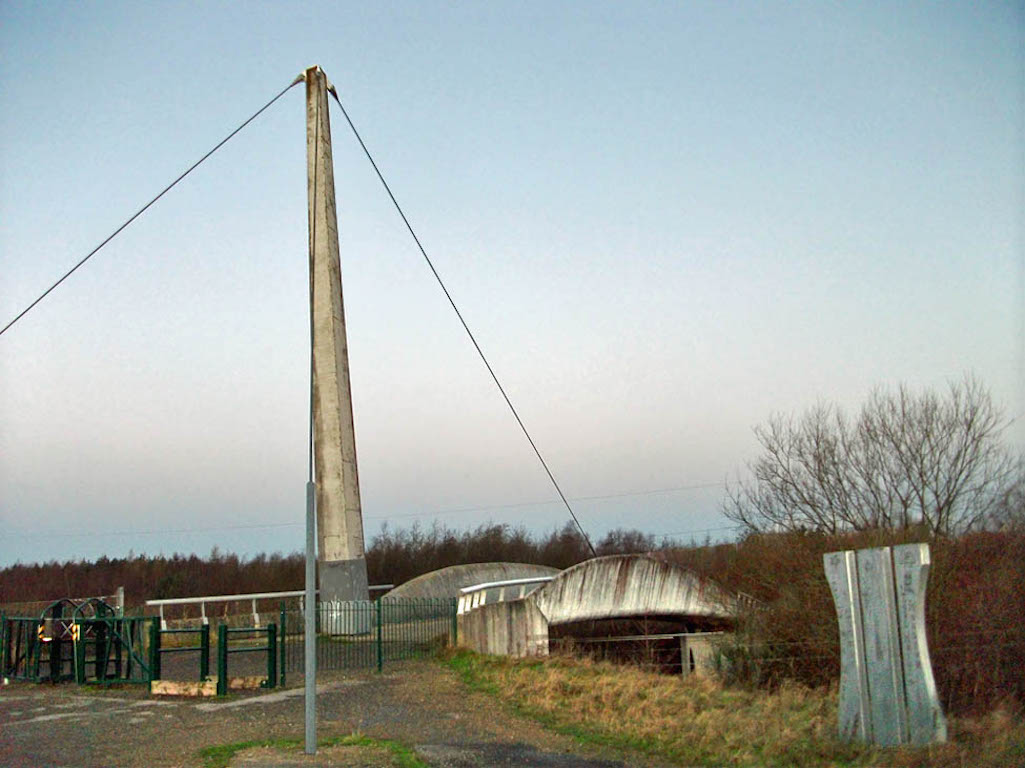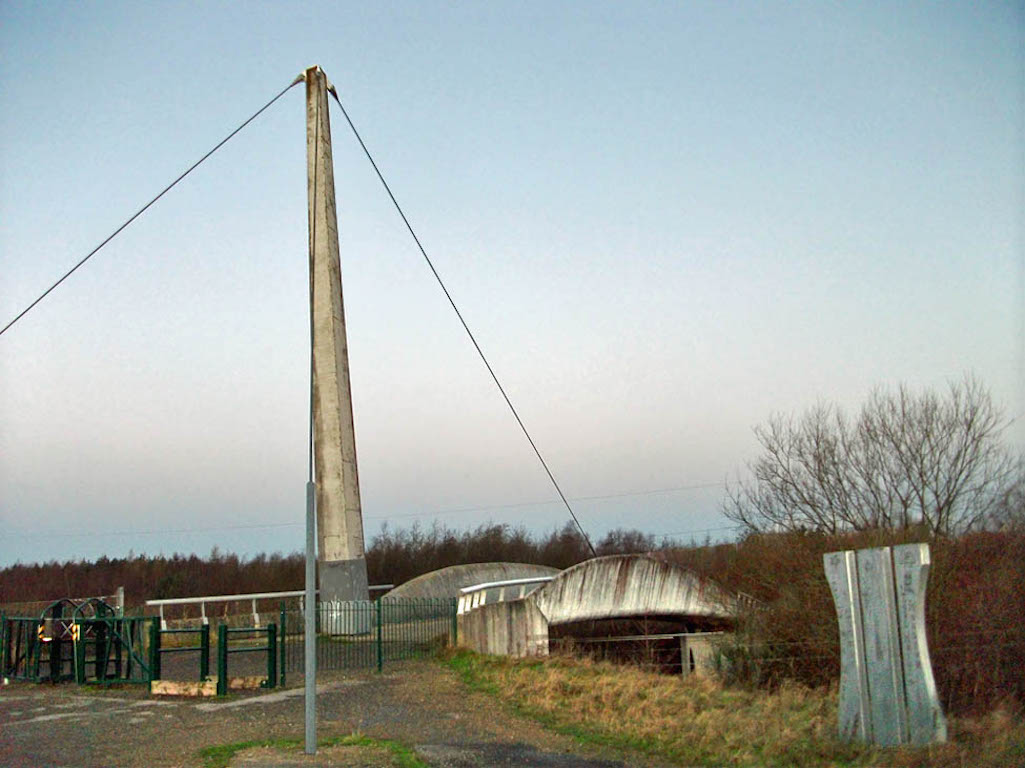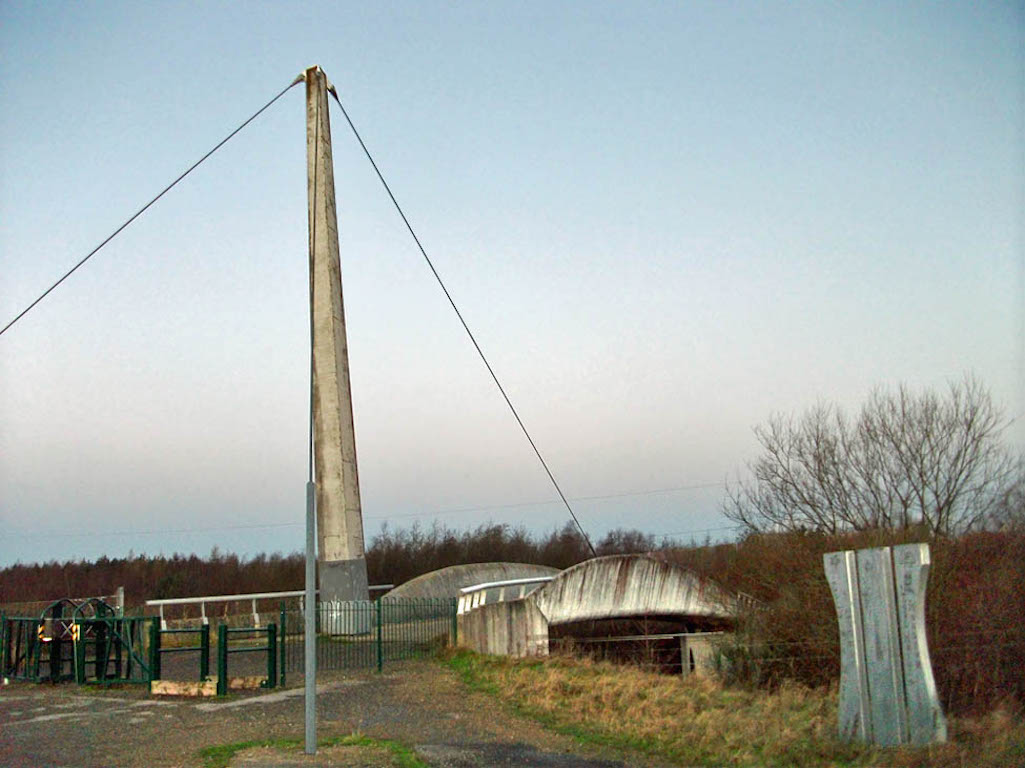 In 1978 the spoil tip's artificial hill reached the maximum permitted height and dumping ended. Bold Colliery ceased production in November 1985 and in 1990 British Coal agreed to sell the site to Groundwork St Helens in order to restore it. The reclamation work was part of the Wasteland to Woodland initiative and designed to create an urban common rich in nature for the benefit of the local community.

In fact the closure of the colliery and the power station in 1991 greatly increased the numbers of local residents. Most of the 1,500 or so colliery workers had lived in NCB houses in Parr and many of the power station workers commuted to work from St Helens. However the building of the New Bold Estate on the site of Bold Power Station, off Travers Entry, has housed large numbers of people in more than twenty streets. These all have floral names, such as Daffodil Gardens, Orchid Way, Begonia Gardens, Columbine Way etc.

During the 1990s much work was undertaken to mitigate the effects of the environmental damage that the dumping had caused and give nature a hand. The soil was now very acidic and hostile to plant growth but machinery loosened up the compacted shale and fertilizer and lime were introduced. Grass, heather and wild flower seeds were then planted, along with rowan, alder, willow and maple trees. Interestingly the alkaline chalky ash from Bold Power Station on parts of the site balanced the acidic coal spoil and assisted plant growth.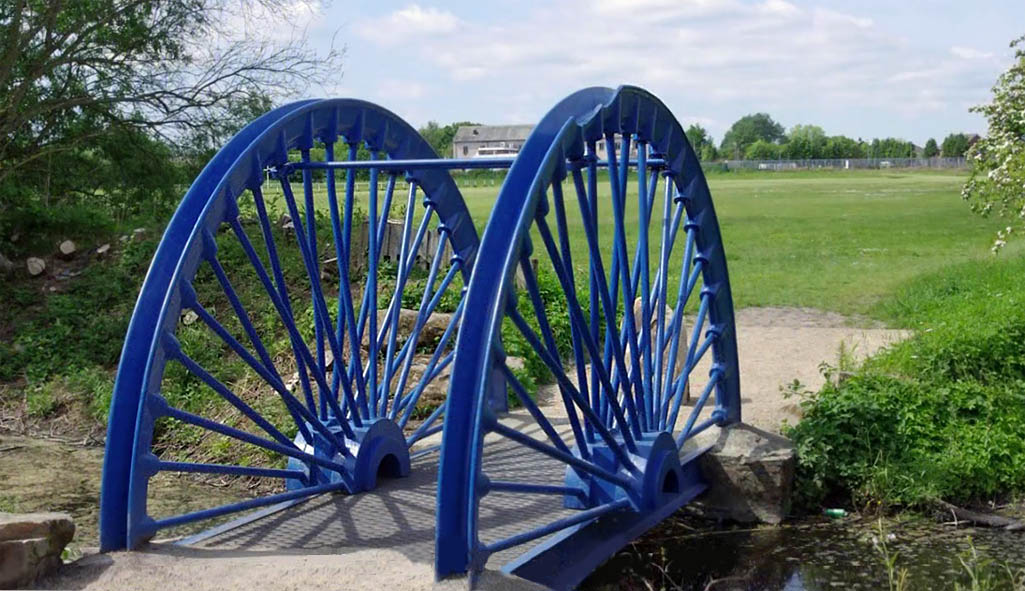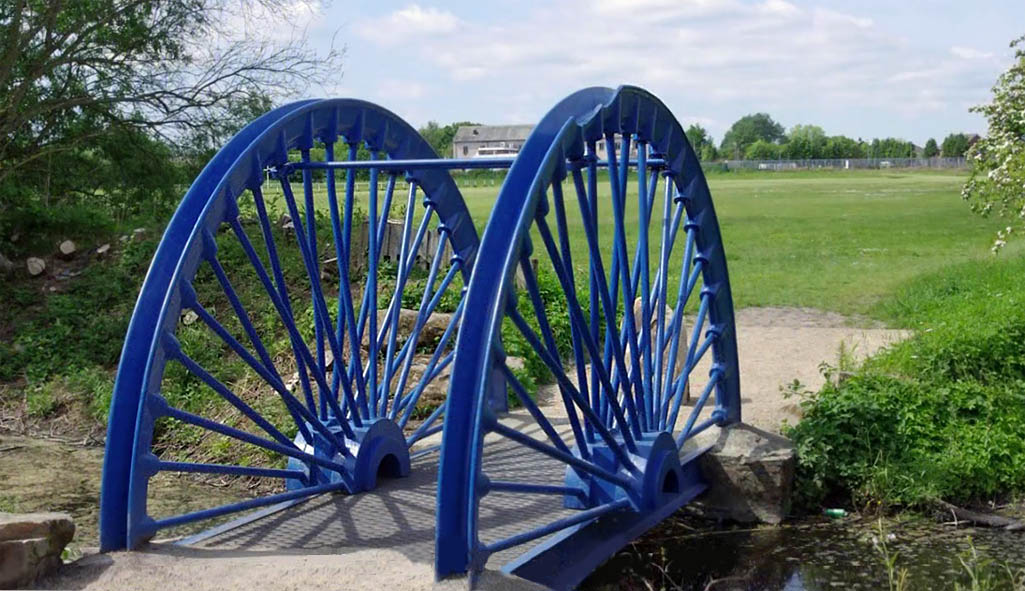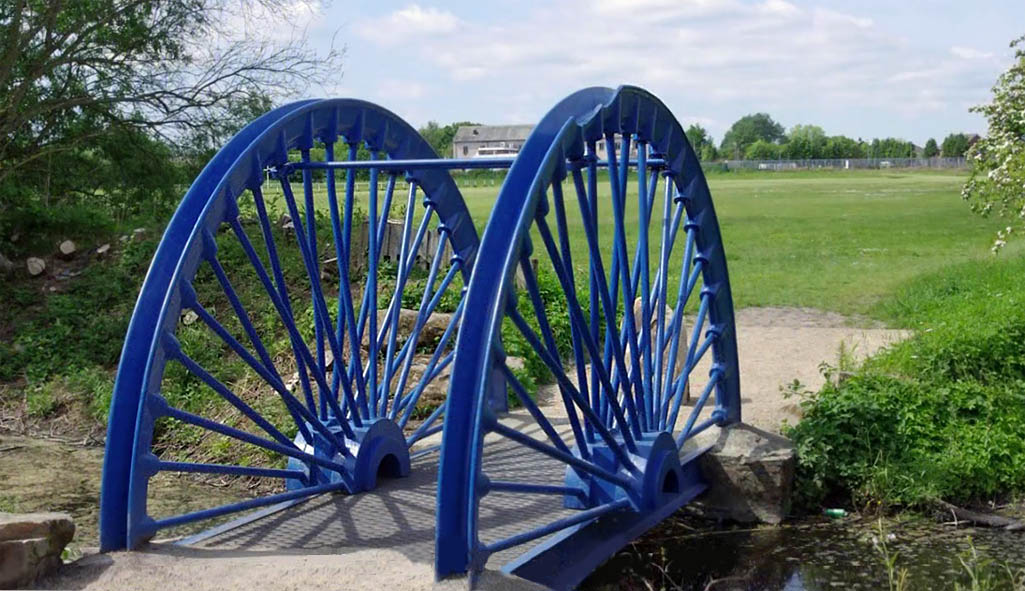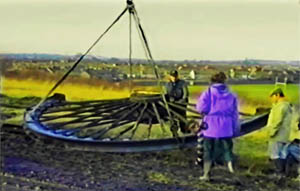 A network of footpaths was created and made accessible, with many volunteers assisting in the work. The paths were named after the coal seams at Ashton's Green and Bold Colliery i.e. Trencherbone, Wigan 4 ft, Florida and Rushy Park. Further mining memorabilia is the pit wheel from Bickershaw Colliery, which was installed on the site in 1993.
These days the habitats at Colliers Moss include wetlands (lagoons and streams), woodland, grassland and heathland. Appropriately with Orchid Way nearby, colonies of orchids have spread on the common and new species of wildlife are arriving each year. The remnants of mossland that border the site have been restored and areas of sphagnum moss are developing. The multi-use pathways provide good access for walkers, cyclists and horseriders, with a number of seating areas for visitors to take a break. Interestingly the gates on the site have a design inspired by the cooling towers of Bold Power Station.

Colliers Moss is managed by The Mersey Forest as part of the Bold Forest Park initiative and is widely used by local residents for dog walking, fishing and exercise. For those travelling to the site, a car park has been created using recycled materials. In August 2015 it was announced that the common was to receive a £111,000 biodiversity grant from environmental organisation WREN, which funds eligible projects under the Landfill Communities Fund. Consequently the Mersey Forest has begun a two-year programme of scrub clearance, reed cutting and water level management. The intention is to create a biodiversity hotspot that can support as many as seventeen species of dragonfly (including the emperor and blacktailed skimmer), as well as rare flora and fauna, plus bumble bees, lizards and water voles.

Then in December 2015 there was more good news with the announcement of a £50,000 grant from the Cory Environmental Trust, which would result in improved access to the common. This paid for a programme of thinning overgrowth, enhancing site entranceways and improving footpaths. The work was carried out by Lancashire Wildlife Trust and it was completed in Spring 2016. Brookway Lane Bridge and its nearby ground mosaic were radically improved, along with Pit-wheel Bridge.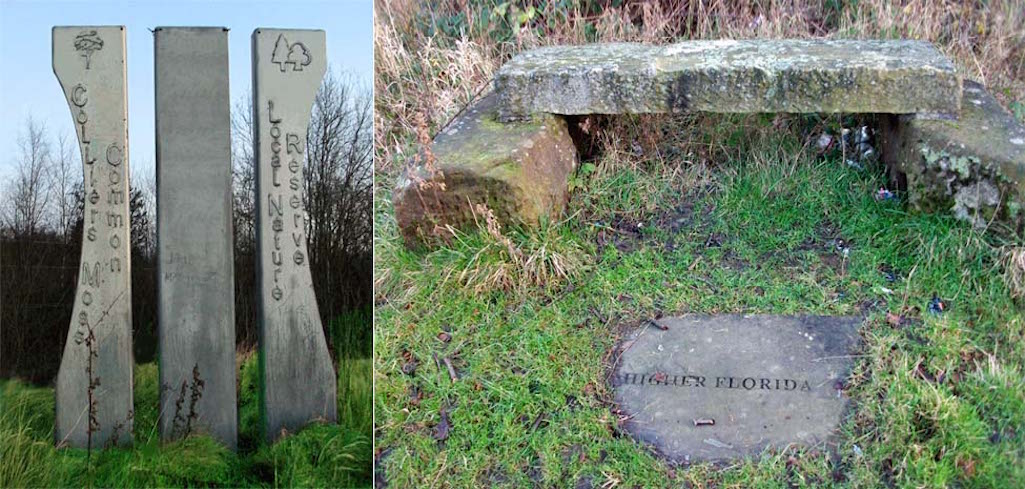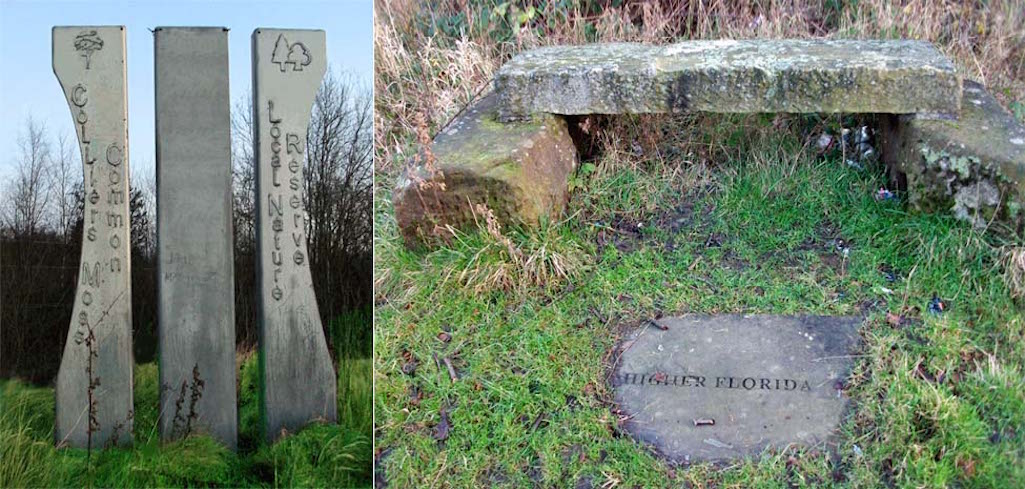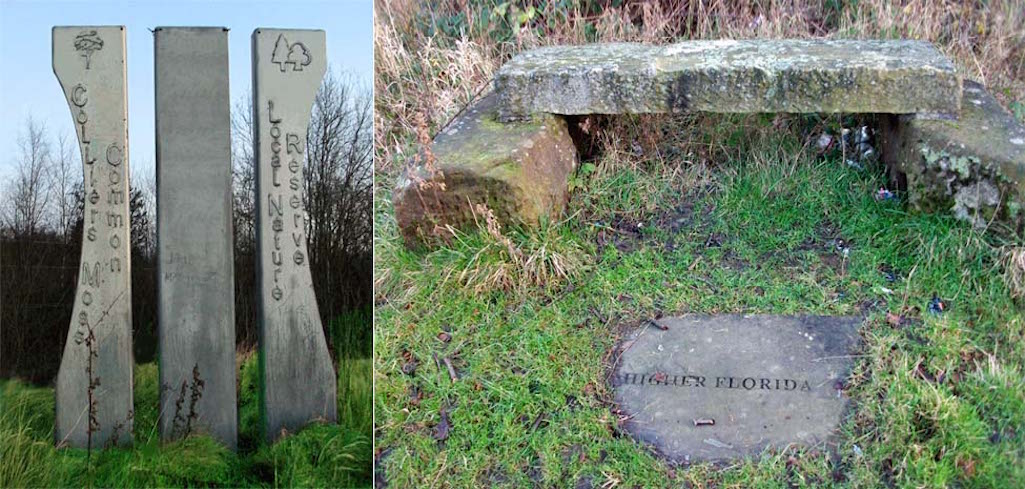 During early 2017 a team from the Liverpool Skill Mill were heavily involved in thinning woodland close to the amphitheatre area, clearing branches from the stream and tidying the viewing platform and steps. The Skill Mill provides employment to young offenders in watercourse and horticultural services.



There was also Cory Environmental Trust funded work during 2017, which involved the clearance of the ditches and culverts on the north side of the site. This has improved the condition of the main footpath from Brookway Lane to the Pit Wheel bridge. The amphitheatre area has been restored to its former glory and can once again act as a venue for activities and events.



Bold Moss
Colliers Moss was previously known as Bold Moss and at its Brookway Lane entrance, there is the above history of the site, which reads:
Welcome to Bold Moss - For thousands of years Bold Moss was a raised bog, a local wilderness. In 1955 Bold Colliery began to use the moss as a spoil tip. "Exerting its great weight, pressure like some giant hand caused the soft brown peat to roll and rise in great waves before succumbing to the unwielding burden of shale and rock." (Frank Bamber. Miner. 1955). By the time tipping stopped in 1978, a large artificial hill had been created. The Groundwork Trust acquired Bold Moss from British Coal in 1990. Working with local people, the trust is restoring the moss for people and nature. Thanks to all those who have contributed their work, friendship and ideas and especially to the Countryside Commission, St Helens MBC and to the European Union for their support. Enjoy your time on the moss. Please look after it! (1995)
Colliers Moss Events and Planned Activities 2017:
Saturday October 21st 2017 –
Warrington Running Club Cross Country Trail Race
–
Website
Sunday October 22nd 2017 - 2pm –
Fungal Foray
by Tom Ferguson – Meet at the Millennium Bridge November 2017 –
National Tree Week – Planting new trees
– Details TBC
Suspended Until Spring 2018 - 1:30pm –
Pastures and Evergreen Way Walk
- Meet at the noticeboard on The Pastures at WA9 4ZB for a one hour health walk around Colliers Moss and Clock Face Country Park -
View Poster
-
Download
October / November 2017 Health Walks Brochure with details of all St.Helens walks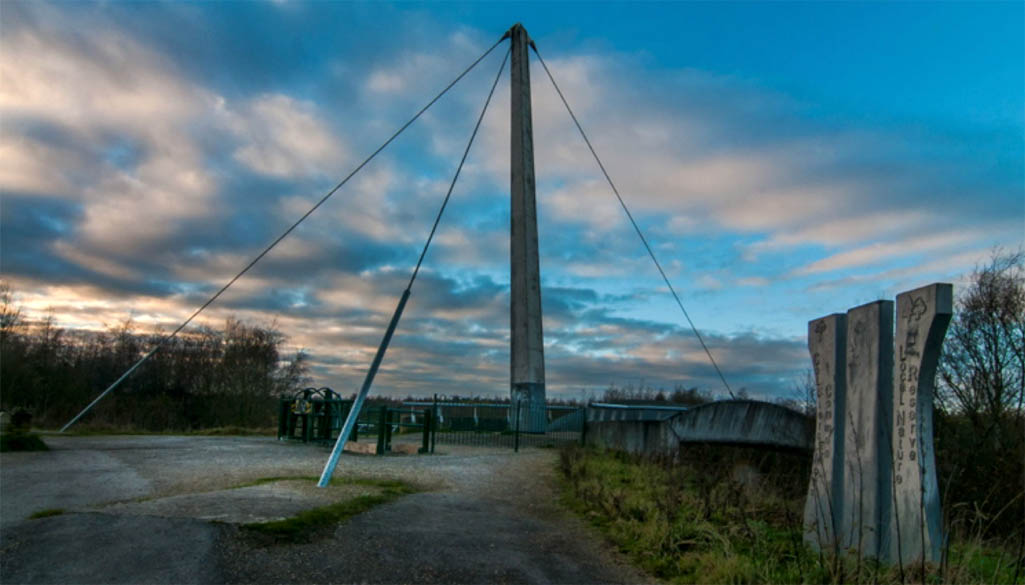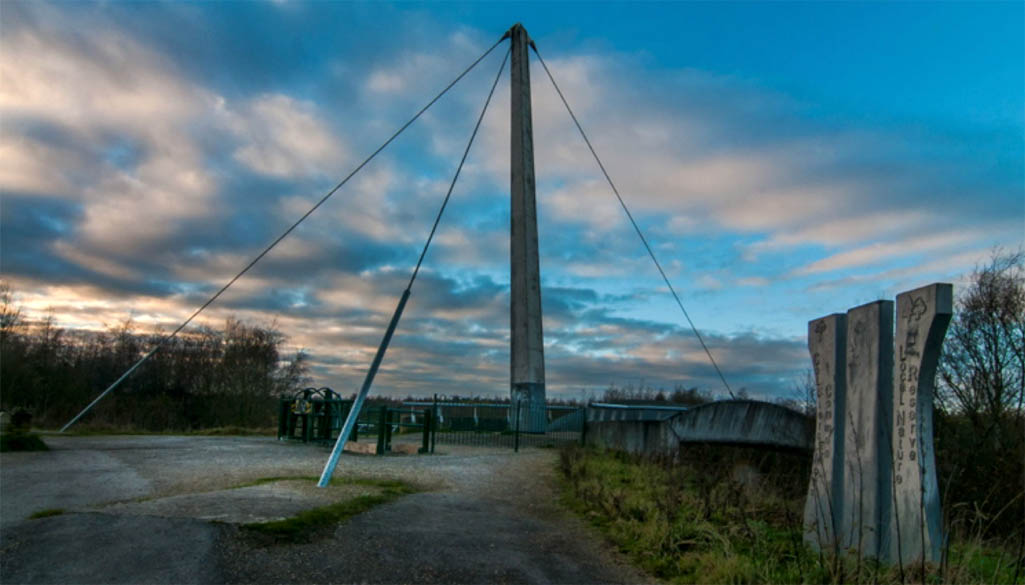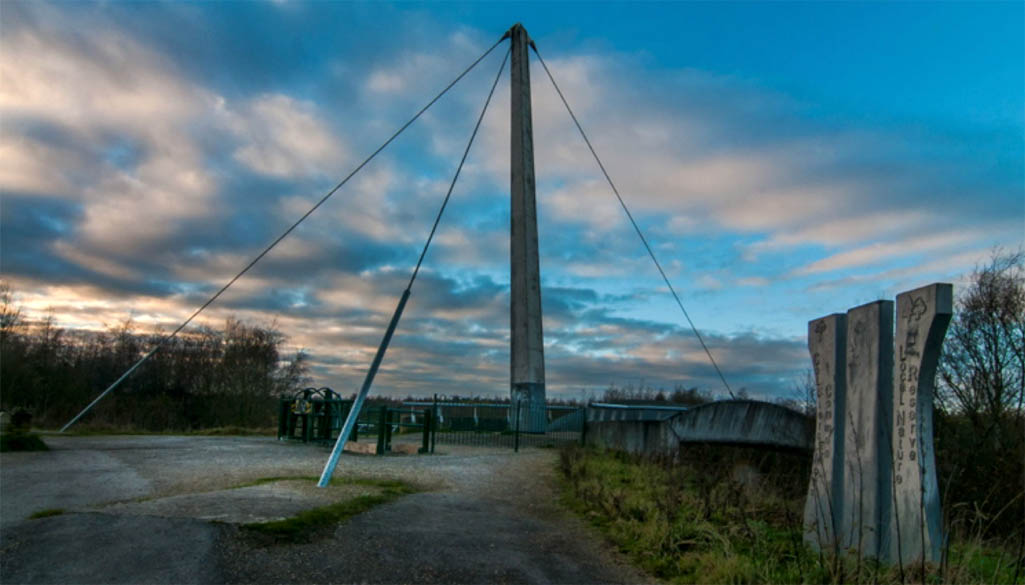 Colliers Moss / Bold Moss Videos:
COLLIERS MOSS - BEFORE & AFTER – How the former coal and ash waste tip received a makeover between 2015 and 2016, with more than 1.3 km of footpaths and gateways opened up and bridges rejuvenated (1 min 4 secs).
COLLIERS MOSS LAGOONS 2000 - 2015 – The development of reedbeds at Colliers Moss North using Google Earth imagery. The reedbeds occupy the former settling lagoons on this restored colliery spoil tip (47 secs).
COLLIERS MOSS THEN AND NOW – A bird's eye view showing how the woodland has changed over the last decade (24 secs).
BOLD MOSS – This 1993 video by The Groundwork Trust in St. Helens, looks at the early days of the restoration of Bold Moss Tip, now known as Colliers Moss. It explains the history of the site, the approach to restoration that Groundwork took, as well as giving voice to some of the prominent local residents who were involved (30 mins 21 secs).
Copyright Notice / Factual Accuracy Statement

This website has been written and researched and many images photographed by myself, Stephen Wainwright, the Sutton Beauty & Heritage site owner. Individuals from all over the world have also kindly contributed their own photographs. If you wish to reuse any image, please
contact me
first as permission may be needed from the copyright owner. High resolution versions of many pictures can also be supplied at no charge. Please also contact me if you can provide any further information or photographs concerning Sutton, St.Helens. You might also consider contributing your recollections of Sutton for the series of
Memories
pages. Sutton Beauty & Heritage strives for factual accuracy at all times. Do also get in touch if you believe that there are any errors. I respond quickly to emails and if you haven't had a response within twelve hours, check your junk mail folder or resend your message. Thank you!
SRW